We provide therapeutic massage and bodywork for the enhancement of health and well-being. We put the mind and spirit at ease with peaceful surroundings, soothing sounds, the comfort of a warm table, and professional draping procedures. Whether you have a specific problem that you need relief from or just want to get away and relax, we are here to help.  

We are a spa employing experienced and caring licensed therapists that exceed standards through specialized training and continuing education.  Each member of our staff is chosen because of a commitment to go that extra mile, to never give up, and to make a difference for others.  Our goal is to restore health to our community through skilled, hands-on treatments backed by ongoing research.  

To our clients, we commit to providing the most effective, superior treatment possible at a fair price. We are dedicated to providing our clients with nurturing treatments to promote relaxation and self-healing. We strive to achieve each client's optimal well-being whether for home, work, or play.
Our success is built on trust, expertise, professionalism, and a personal touch that always puts the health and well-being of our clients first.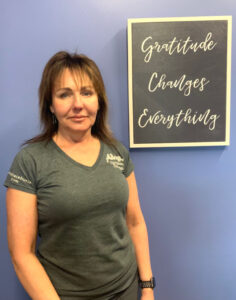 Connie McCoy
Owner/Licensed Massage Therapist
Connie Dukes has owned Adagio in the local Sedalia area since 2004. She is a Nationally Board Certified Massage Therapist and has been practicing the art of massage since 1999. She received her training at BMSI in Overland Park Kansas. Connie focuses on treating aches and pains from our daily lives through medical massage. This includes multiple modalities such as fascia release, acupressure, trigger point therapy, and many others.
Taleatha Bartholomew
Licensed Massage Therapist
Taleatha attended and graduated from the Mississippi School of Therapeutic Massage in March, 2012. Her family relocated with Nucor. After getting her license transferred to MO she joined our team in 2021.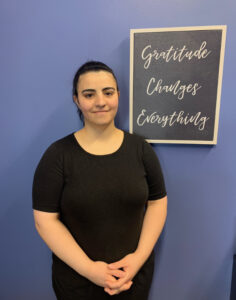 Olesea Afatarli
Licensed Massage Therapist
Olesea is a Moldova native. She joined our team in 2020 learning about the business and customer service side while she attended massage school. She graduated Wellspring Massage School in KCMO in 2021.